Nothing aims to take on Apple with Nothing ecosystem of products including the Phone (1) and Ear (1).
Former OnePlus co-founder Carl Pei has unveiled the Nothing Phone (1). This would be Nothing's first smartphone and it will be powered by a Qualcomm Snapdragon chipset. The underlying software is christened Nothing OS which will be closer to stock Android with 3 years of platform upgrades and 4 years of security updates. The event mainly focussed on how Nothing aims to be an open ecosystem brand and an alternative (if not antithesis) to Apple. It also projected its roadmap in terms of launching the Phone (1) in Summer 2022 and various related products like Nothing Launcher (coming in April 2022). 
Here's everything we know about the Nothing Phone 1:
Nothing Phone (1) Specs and Features 
Nothing OS on Nothing Phone (1)​
As already mentioned, Nothing OS is claimed to have 40-percent fewer pre-installed apps compared to the competition. That said, there are custom apps too like the Nothing voice recorder app (with analog tape reel for adjusting playback speed).
Mr. Pei thinks why make alternatives to Google apps if they already gets the job done and pure Android enthusiasts would agree. He says Nothing OS would be fast and smooth with efficient management of processing power and RAM depending on your use case. The OS is also shown to have minimal animations and the signature dot-matrix styled widgets too.
Speaking of widgets, there is a quick-access homescreen widget for easily toggling between connected devices to the Phone (1).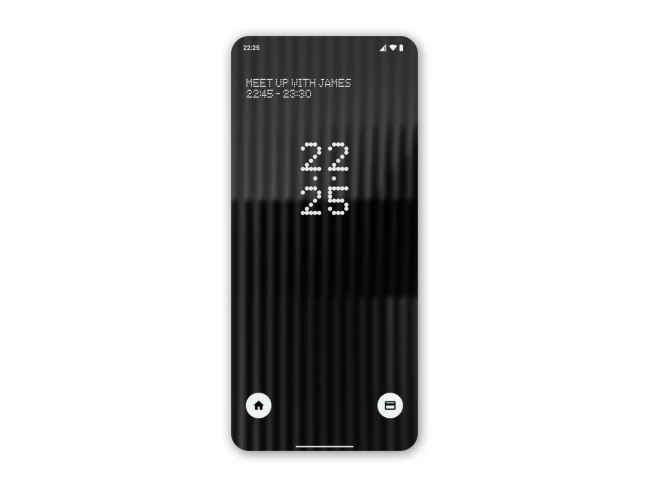 Nothing OS will have minimal Nothing Launcher and Dot-matrix widgets​
The company promises 3 years of Android updates for Phone (1) along with 4 years of security patches.
Due to its Open Ecosystem vision, Nothing Phone 1 will be compatible with 3rd party company products like Apple AirPods and Tesla cars.
Last but not least, the Nothing Phone (1) launch is set for Summer 2022 and the Nothing Launcher will be landing on the Play Store in the coming April. This launcher by the way would have support for select third party smartphones. We'll know more about it later.
The event concluded with Carl Pei thanking the Nothing community and inviting them to invest in the company's vision.
For more news, reviews, feature stories, buying guides, and everything else tech-related, keep reading Digit.in.